Commercial Locksmith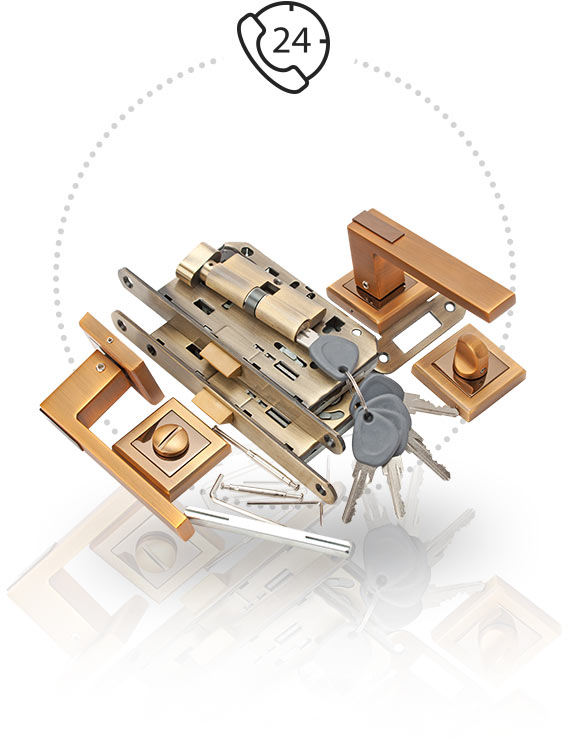 CALL NOW
Hartford Locksmith is one of the largest commercial locksmith companies in the Hartford area, and we provide service for commercial, industrial and institutional clients throughout Hartford. In addition to providing security consultations, we install,rekey and do lockouts.
We have an assortment of locks and security products from well-known manufacturers, such as Kwikset, Ademco, Weiser, Duprin, Medeco, Schlage door locks, and Baldwin locks and many more such as sliding door locks.
Our highly trained and licensed locksmiths are on call 24-hours a day, 7 days a week for your convenience.
Our assortment of services and expert advice will cover every aspect of security, which is offered to our clients, we are committed to the investment in innovative security technology.
When you're looking for specialized commercial locksmith service, Locksmith Hartford is your source for all types of locks, door hardware, and security solutions. We are well versed in commercial work, and can develop solutions to fit your needs. If it's electronic, mechanical, combination, digital keypad reader, locks, alarm systems, CCTV intercom / access control, or advanced telephone systems, Hartford Locksmith will work with you to develop a system that is ideal for your business, at an affordable price. Please view this website for more information on the services we offer.
Locksmith Hartford has risk-free experience businesses deserve. Our customers trust us to professionally maintain their safes with prompt courteous service. Remember Hartford Locksmith is not only a home security specialists, but also experts in the commercial workplace as well. We have built many long-lasting relationships with businesses in the community, due to our professional attitude and outstanding reliability.
Safeguarding your Business
Protecting your business from Break-in's could be the most profitable decision you can make today. By stopping them, you save on insurance costs, lost time and more. Most crooks look for easy access. With that in mind, you can detain them by simply adding some hardware to the lock sets you already have. Call Locksmith Hartford to come out and give you a free security consultation. We can also help with protecting your home too.
Let us take care of your security needs while you take care of the business side of your facility. Our professional technicians are available 24 hours a day, 7 days a week and they will always work around your schedule.